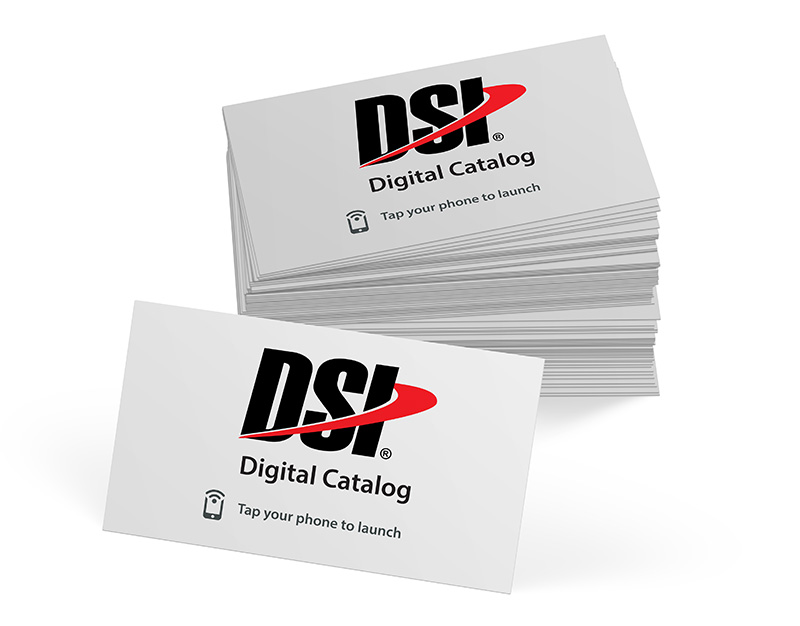 DSI is excited to announce the introduction and launch of our 2022 Digital Catalog.
Over the last ten years, there has been a noticeable increase in cost for both printing and postage. Because the cost to produce, print, and mail physical catalogs became such a large expense, many dealers decided to reduce the number of catalogs they would use each year.
Now, as pricing continues to fluctuate in this volatile market and product availability is dependent on disrupted supply chain, DSI has chosen to migrate to a fully digital catalog which can be updated in real time rather than just once per year.
The digital catalog is available and online now at https://dsicatalog.com.
DSI is also introducing a brandable "Tap & Go" card that will launch the DSI catalog just by tapping the card on the user's phone. There's also a QR code and web address on the back which will open the catalog if the user scans the QR code with the camera on their phone.
This card is a perfect replacement to hand out at trade shows. Now, the customer can take away your branded "Tap & Go" card that fits in their wallet rather than a big, bulky, and heavy print catalog that may never make it back home.
If you are interested in purchasing any of these "Tap & Go" cards for your customers or would like to discuss other integrated marketing for your business, please let me know and we can schedule a call.
Thank you for your continued business and we look forward to serving you again this year!